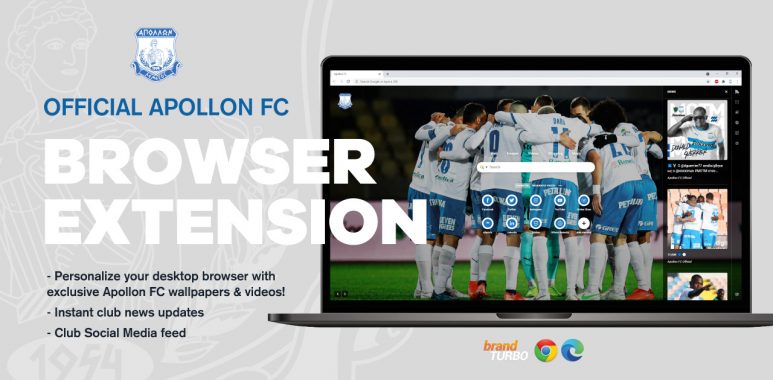 Announcements
Uncategorized
Apollon FC continues its technological development
Apollon FC continues its technological development and innovation. This time, the club in collaboration with brandTURBO, have created a browser extension for Google Chrome and Microsoft Edge.
With Apollon FC Chrome Extension, every Apollon fan can now turn their homepage into an Apollon FC themed page and enjoy high-quality photos and club content.
The user will be able to configure their web browsing by choosing from a selection of wallpapers which be regularly updated. The extension will also allow the user to connect with the official social media accounts of the club, as well as to choose his own bookmarks. In addition, the users will have direct access to the latest club news and the latest posts on social media.
The application can be easily installed and used on any computer/desktop, except mobile phones.
To install the extension on your computer, follow the link below and select "Add to Chrome" and then click on "Add extension".
Press here – https://go.brandturbo.vip/apollon