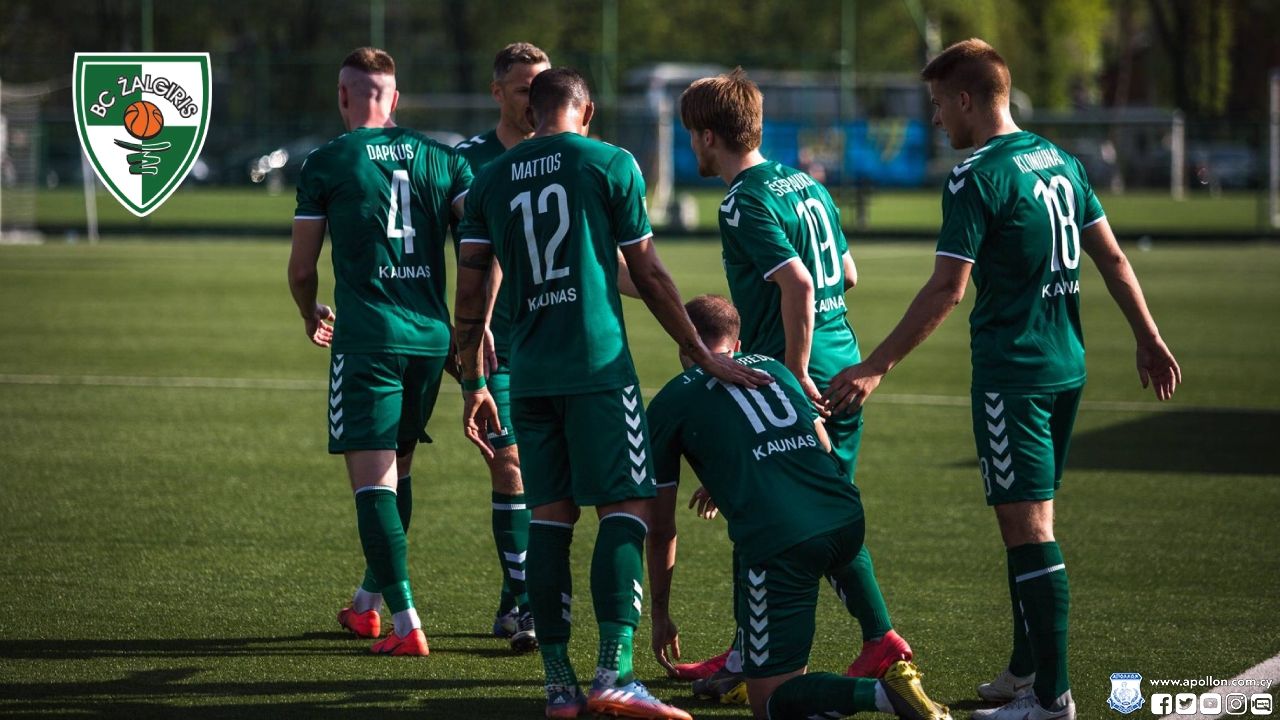 Apollon is drawn to play with Kauno Žalgiris, in the first qualifying round of the UEFA Europa League 2019-2020.
The Lithuanian championship is in progress with Kaunas' team in 4th place in the standings with 22 points in 14 games.
In the last championship match that took place on Friday (14/6), they were defeated at home with 3-4 from Zalgiris. Next Saturday (22/6) they will face Atlanta away from home.
The Lithuanian team was founded in 2004 and its official colors are green and white. Note that the logo of the football team is the same as the very popular team in basketball.
It has not yet won a trophy in its short history and last season, which ended last November, they finished in 5th place in the league, while reaching the semifinals of the cup.
The coach of the team is 40-year-old Mindaugas Kepas.
The local players have the lion's share in the roster, while they are surrounded by six legionnaires. Two Brazilians, two Nigerians, one Ukrainian and one Guinea Bissau.
The star of the team is considered to be the 23-year-old Brazilian, Joao Figueredo. He managed to score 8 goals in 14 appearances while in Lithuania since 2017.
Apollon has faced teams from Lithuania in the past.
The first time Apollon faced a team from the Baltic country was in 1998 when he defeated Ekrana 1-2 away and went 3-3 in Limassol.
In 2015, another team from Lithuania was on our way. Trakai for the second round of the UEFA Europa League, with our team prevailing 4-0 in Cyprus and bringing a 0-0 draw in Lithuania.
Our team started its European journey from this country last year.
In the away match against Stoumbras we lost 1-0, however we overturned the score and qualified 2-0 in Cyprus.
Finally, it should be noted that Kauno was in the UEFA draw for the first time in its history and this happened because the team that would normally be there, Stumbras, did not get a license from the European federation.
The away match will take place at the Suduva Stadium, the ARVI Football Arena, which has a capacity of 6,500 seats. The first game is scheduled in Lithuania for July 11 and the second game in the GSP on the 18th of the same month.
Press office
Apollon Football (PUBLIC) Ltd