The well-known saying that "by eating comes appetite" was valid for Apollon at that time. Year after year the team became better and the period 1965-1966 was blessed, since what we did not achieve in the previous periods where we lost in the cup final against Omonia, we finally won our first title.
Opponent in the First Round is APOEL, with the match taking place in GSP, Nicosia. The game was ambiguous and in its normal duration it ended with 1-1 and so, the half hour extra time was needed, where we managed to take the victory with 1-0 and qualify for the quarterfinal phase. On this step we seemed luckier, since the opponent (APOP Paphos) was very weak to bring us resistance, beating him 5-1. In the semifinal Olympiakos Nicosia was the opponent, where after an ambiguous match, we won 2-1.
So we reached the cup final for the second time in a row, when fortunately we were able to win. Opponent, is the Nea Salamina a very good team at that time, which let us note that year had won the 3rd place in the championship with 48 points, only two below the champion Omonia which had 50 points.
So despite Nea Salamina being a very good team, our Apollon is much better with its presence on the field. And yet the opponent was ahead in the score only in the 17th minute with Kotrofos, but Panikos Giolitis in 33 ΄ equalized to 1-1. Before the 45th minute was completed, Andros Konstantinou made the score 2-1 at 40 ΄ and Orphanides 2-2 at 45 ΄.
In the second period of the game, Apollon was amazing, fully imposing his own rhythm, achieving two more goals with Antonis Panagidis at 59 ΄ and Paniko Krystalli at 72 ΄, winning 4-2 and winning the Cyprus Cup for the first time.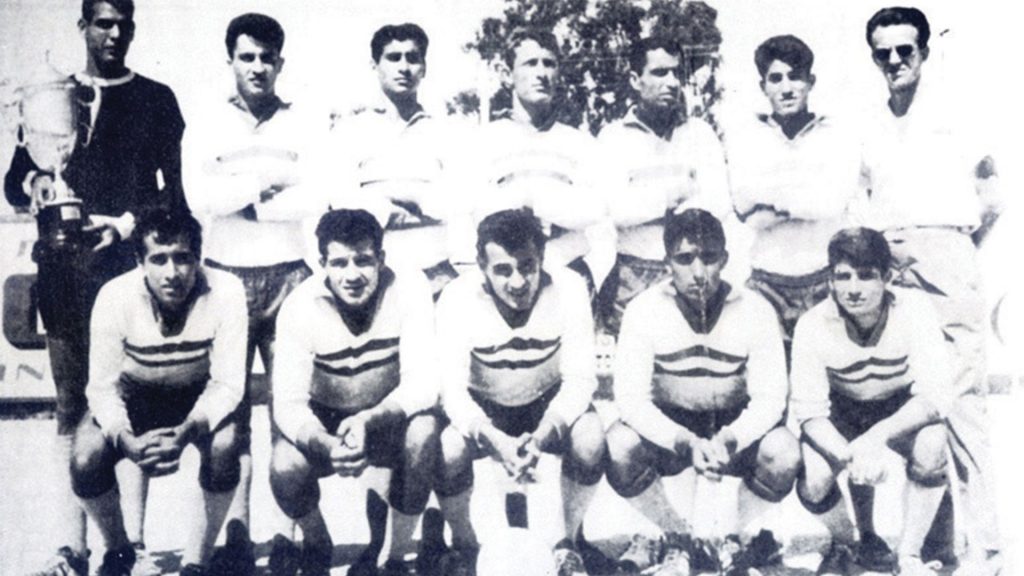 What followed was that more than six thousand Apollonians found in Nicosia and in the GSP. The festivities of course ended with the arrival of the team on that beautiful day of June 16, 1966 in Limassol. The whole city, led by the Mayor, Mr. Nikos Pattihis, welcomed the winners with wreaths and sparklers at a long-lasting party. Apollon was a cup winner and the phrase "Apollo Legend Cup" sounds all over Limassol.
The team in the final competed with Evagoras Vassileiou, Takis Fasouli, Andrea Georgiou (Kantilanafti), Dimos Kavazi, Michalis Konstantinou (Gavaloudi), Andro Themistokleous, Andro Konstantinou (photographer), Paniko Pantasilio, Kostalios Panagi, Kosti.