After winning the 1985-86 cup, Apollon returns to Europe, where he will achieve the first victory in his history. In the Cup Winners' Cup, the opponent of the "blue and white" football players is the Swedish Malmo, which, even though it qualified against our team, gave the opportunity to our supporters everywhere, to rejoice in the replay of Apollon's first victory in the European competitions.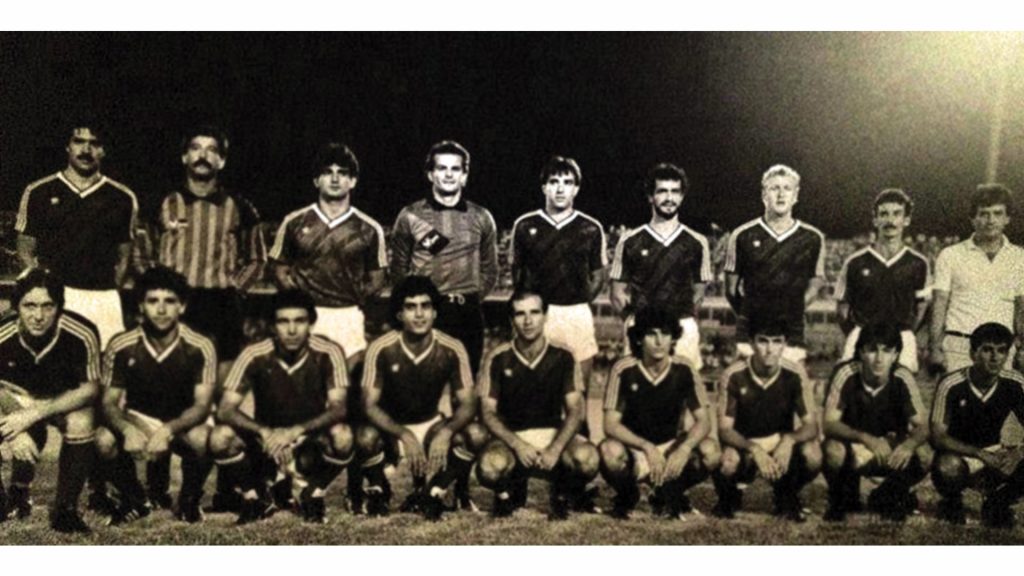 Apollon – Malmo 2-1
Stubborn as ever, Egon Pikatsek's players wanted revenge on the slander they suffered in Sweden (6-0) and so, in the Limassol replay, they managed to make thousands of our fans proud, after beating their great opponent with 2 -1. In the rainy Tsirio stadium, our team, despite being behind the score with 0-1 from the initial stages of the match, made the total recovery and with "flag bearer" Andros Christodoulou achieved a great victory, which was celebrated furiously by the four and now thousands of fans, who despite the rainy weather declared themselves present, to support the "blue and white" footballers. So, after the goal scored by the Swedes, the "Legend" woke up and managed after a lot of missed opportunities to bring the game to a draw, three minutes before the end of the first half with Christodoulou. Exactly at the end, the same footballer, after an amazing individual energy, won the "giant" Muller for the second time, writing the final 2-1, since, despite the efforts of the guests in the replay, the score remained unchanged, thus giving a great victory in every way for our team.
Apollon: Koniotis, Chrysostomou (46΄ Pieris), Pittas, Andrellis, Agiomamitis, Giagoudakis, Christodoulou (46΄ Socrates), Keni, Barzof, Ioannou, Tsolakis.